Dr. Kelly Fredricks, DC, CACCP
Dr. Kelly Fredricks is the owner of Family First Wellness Center in Winter Park, Fl. She earned her Doctorate of Chiropractic degree in 2014, from Palmer College of Chiropractic Florida. She loves treating patients of all ages but her true passion lies with pediatric, pregnancy and full family wellness care. Being a parent herself, she understands the challenges of raising a healthy child in today's environment.
Dr Fredricks, has completed over 200 hours of post graduate education which focuses on pediatrics and maternity through The Academy of Chiropractic Family Practice and has acquired her CACCP pediatric certification from the International Chiropractic Pediatric Association (ICPA). The rigorous, 200 hour curriculum offers techniques and protocols of care for children and pregnant women. The 15 module course covers levels of training and expertise additional to what is offered in chiropractic colleges. Dr. Fredricks is a Webster certified doctor through the ICPA. The Webster technique is a specific chiropractic analysis and diversified adjustment for all people but most specifically pregnant mothers. The Webster technique is a safe means to restore proper pelvic balance and function for pregnant mothers with a goal of achieving optimal fetal positioning and a reduction in birthing difficulty.
In 2023 Dr. Fredricks successfully completed 80-hours of postdoctoral training sponsored by Life University Department of Postgraduate Education and The Pediatric Experience. This grants her Certificate of Proficiency in Pediatric and Family Chiropractic and assures our community that the specialized care received at Family First Wellness Center is truly world class and encompasses the whole family.
Dr Fredricks' primary method of adjusting is the Koren Specific Technique (KST). Using KST, Dr. Fredricks is able to provide a gentle correction, which does not include popping or cracking. This less traditional adjusting technique which releases the body's energy to allow healing is gentle enough for all members of your family, including infants and the elderly. Along with KST, she is proficient in Activator Methods, Thompson technique, and also performs a soft tissue technique called Graston which is very beneficial for sports and extremity injuries.
Kelly has been with her husband Ben for over 20 years and they have a beautiful 8 year old daughter named Stella. When Kelly and Ben aren't busy running several businesses they enjoy traveling, going to concerts and golfing as a family.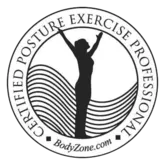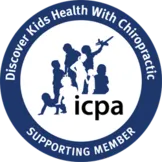 ---
Dr. Jeffrey S. Haskel, DC, PhD

Dr. Jeffrey S. Haskel has practiced Toxicology, Nutritional and Energetic Medicine, along with Functional Neurology Medicine since 1997. He has a Ph.D. in Holistic Nutrition. At the age of 29 he suffered with a diagnosis of chronic fatigue syndrome. Barely able to make it out of bed in the morning, he struggled through the day just trying to function. Heeding his mother's advice, he went to see a Holistic Physician named Dr. Gene Putnam. Using many of the same nutritional, neurological and detoxification strategies that Dr. Haskel uses today, Dr. Putnam guided Dr. Haskel's body to heal itself. Over the course of a year of treatment, his energy and focus returned! Now, over 20 years have passed and he has maintained a high level of energy and focus. The chronic fatigue became chronic energy!
It was after treating with Dr. Putnam that Dr. Haskel decided to become a Holistic Physician. He attended Life College for his chiropractic degree and went on to Clayton College to obtain a postgraduate degree in Holistic Nutrition. Dr. Haskel believes that God has put an awesome intelligence in the human body, and with gentle guidance, the body can heal itself. Mission Dr. Haskel's first mission is to restore hope.
All too often, people have lost their sense of hope from having endured numerous experiences with high medical costs, pharmaceutical side–effects, "quick–in–and–out–the–door" treatments, doctors not listening to them, and more, just to end up feeling the same or worse. Looking for the underlying CAUSE(s) vs. just covering up symptoms allows Dr. Haskel to truly begin the healing process.
A wide range of health challenges have shown to respond favorably to Dr. Haskel's Toxicological, Metabolic and Neurological treatment approaches. These conditions include, but are not limited to: Autism; ADHD/Dyslexia/Learning disabilities; Allergies; Migraines; Hot Flashes; PMS; Fibromyalgia; Depression/Anxiety; Fatigue; Vertigo/Dizziness/Balance issues; Irregular Menstrual Periods; Infertility; Insomnia; Eczema; Chronic Fatigue; Thyroid Issues; Peripheral Neuropathy...and more.