Massage Therapy The Perfect Complement to Chiropractic Care
Alleviate pain and stress with massage therapy! One of the most effective complementary treatments today, it's appropriate for all ages.
Everyday stress and muscle overuse can lead to pain. Massage offer a natural, noninvasive approach that can help your body heal itself.
A Multitude of Benefits
There are many benefits to massage therapy, such as increased circulation, range of motion and joint flexibility. Massage also can decrease stress, anxiety and muscle spasms and elevate endorphin release.
A broad spectrum of conditions respond well to massage therapy, including:
Arthritis
Back pain/injuries
Carpal tunnel
Chronic fatigue
Depression
Pain due to pregnancy/labor
Fibromyalgia
Insomnia
Migraines and headaches
Neuropathy
Plantar fasciitis
Repetitive body strains
TMJ
Working Hand in Hand for Your Healing
Chiropractic and massage therapy are a terrific pair. Gentle, Koren Specific Technique-based chiropractic care with Dr. Haskel and Dr. Fredricks keeps your body in alignment.
Massage therapy softens and manipulates the tissues of the body and can help you hold your adjustment longer. A massage therapy session at Family First Wellness Center is 60 minutes long. First, the massage therapist will discuss your areas of concern with you. Then, we'll create a plan together to address your needs. Each session is different due to our customized approach.
Get away from life's stresses and rejuvenate your body, mind and spirit!
---
ETPS

(Electro- Therapeutic Stimulator)
This therapy allows us to detect areas of treatment on the the skin surface. After detection, a fast intensified healing response is achieved by applying concentrated micro-stimulation to trigger, motor and accu–points.
This treatment can be used on both acute or chronic pain areas.
MAT / GRASTON
(Myofascial Adhesion Therapy)
This therapy is based on Traditional Chinese Medicine techniques.
Gua Sha or "scraping away" provides micro-stimulation of the surface tissue. Whether using modern stainless steel tools (Graston) or traditional stones/horns, we are able to effectively breakdown scar tissues and fascial adhesions. The techniques allow us to treat areas that show soft tissue fibrosis or chronic inflammation. This therapy can be used on acute or chronic tissue injuries.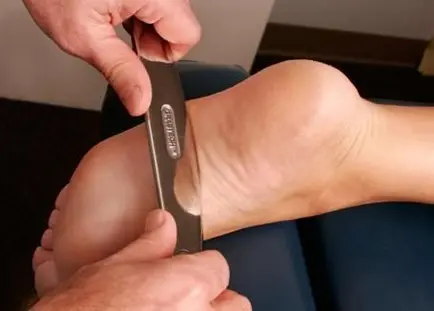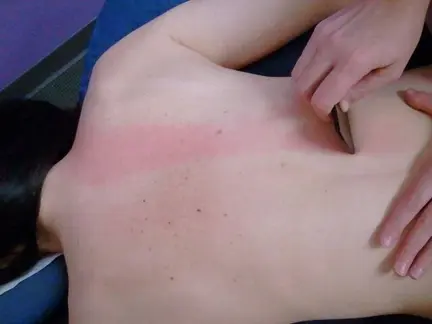 Cupping Massage
With cupping massage we create a vacuum to loosen tight muscles by lifting the connective tissue. This technique then allows hydration and blood flow to the tissues. Toxins will be released, excess fluids drained and deep inflammation moved out of the trapped muscle tissue.